FETISH NOIR VIDEO
Fetish Noir: much like "sexploitation noir," a phrase coined by New York Times contributor, Richard Perez, in describing a dark subgenre of sexploitation, often exemplified by the BDSM-inclined so-called "sleaze" paperbacks or pulps of the 1960s and the stag-like "roughies" or violence -inclined preporn "adult" films (also called "gothics" or "psychosexual" films")...
- THE URBAN DICTIONARY
This VIDEO PREVIEW PAGE has been created to showcase my videos, primarily at
Clips4Sale
, that currently don't have a promotional page of their own. It will be regularly updated to highlight both brand-new and previously released works.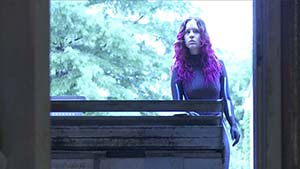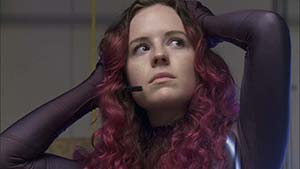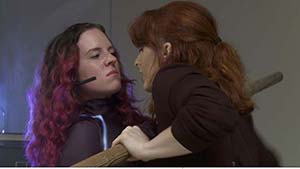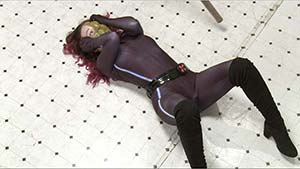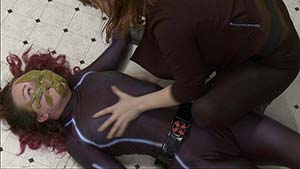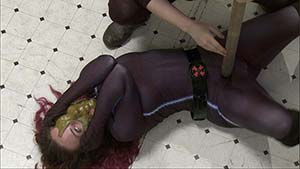 Jean Ray (of the 'X-Team') steps into a trap laid by Hellbender, a 'Toad'-like villainess who is waiting to SLIME her. This video is a one-trick pony. Did you like it (I mean REALLY like it) when Toad slimed Jean Grey's face in the original X-MEN film? If you answered YES to this question, this is your video. With a charismatic, sexy performance by new actress 'L' (soon to also be seen as ELLE MAXX on FearGirl.com) Jean Ray gets SLIMED, DOMINATED, LIGHTLY GROPED & GENERALLY HUMILIATED in her first acting role! 11 min.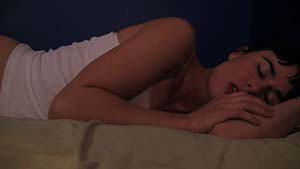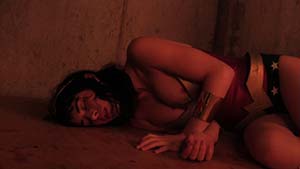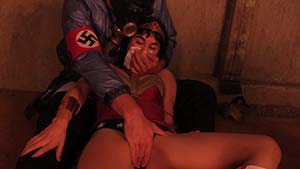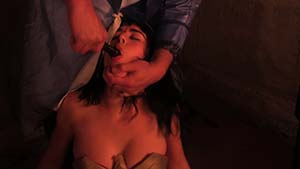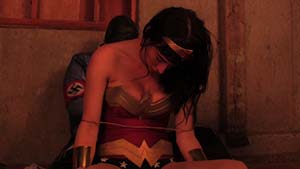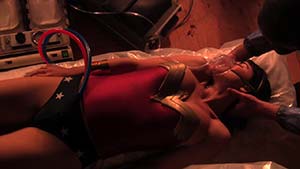 The young Amazon princess (OLIVE aka ARIELLE) doesn't realize that her weakness to chloroform is known to the Nazi scientists that she's battling. So she steps right into a trap set just for her... Very heavy chloroform fetish content; gas trap KO, long extended Fausta-style chloro scene with heavy groping of breasts and crotch, long forced orgasm with gas mask and electro-stimulation, PLUS a forced-oral electro KO. What more could you ask for?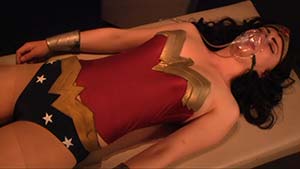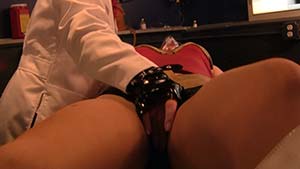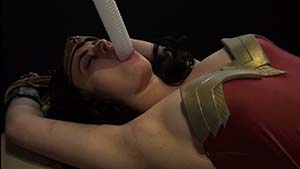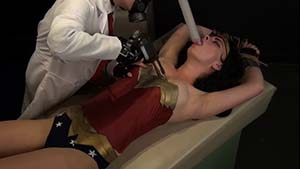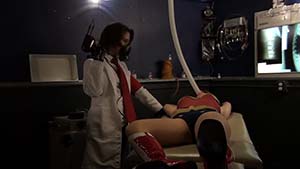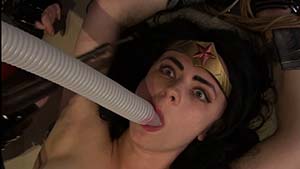 The young Amazon princess (ANOMIE) has been captured by the Baroness Paula von Gunther (NIXI) and immobilized in a room filled with noxious vapors. The Baroness intends to break her, body and spirit, using gasses, injections, an oral feeding tube, and an electro-shock/electro-stimulation device. Contains heavy breast and crotch fondling, heavy breast and crotch electro, gas, and a feeder tube.
FURY (ANDREA ROSU) is a freelance 'security specialist' in a just slightly-alternate world of powerful militarized corporate multinationals, and she is called on an emergency assignment to recover a just-abducted intelligence asset. Surprise, surprise, things do not go quite as planned, and Fury ends up in the hands of the enemy. Heavy doses of interrogation with fists, hand weapons, and electricity follow, and equally heavy doses of F/F sensual domination by the leader of the enemy faction, Sans Soleil (NIXI). 45 minutes of sex, violence, and bondage, steve noir-style - if you like that sort of thing.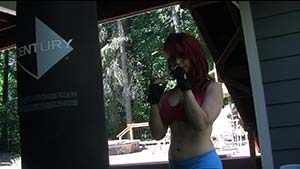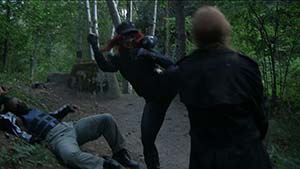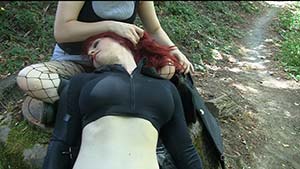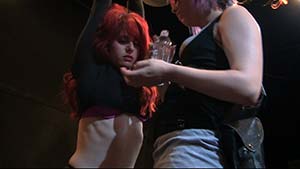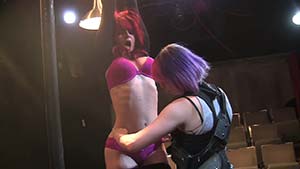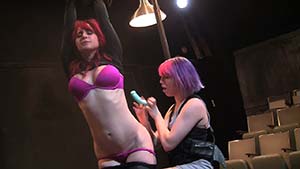 Mercenary spygirl Fury (ANDREA ROSU) sets out in pursuit of the Parallax agents who have an important intelligence asset. She ends up in a fight for her life where she is defeated, groped by her arch enemy Sans Soleil (NIXI) and carried limp over-the-shoulder to their hideout. There she is bound arms-over-head, suspended, and interrogated and seduced by Sans Soleil. She is groped, forced to suck a dildo, and brought to orgasm with implied anal. Part 1 of 2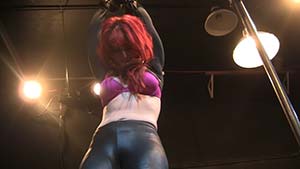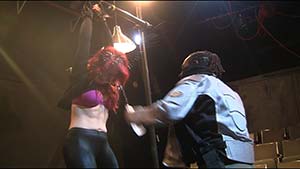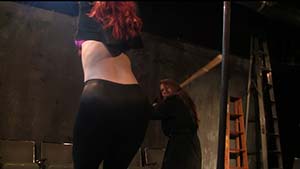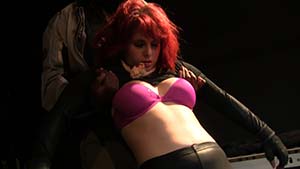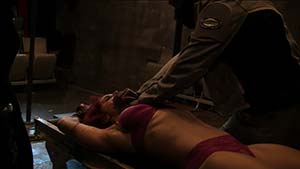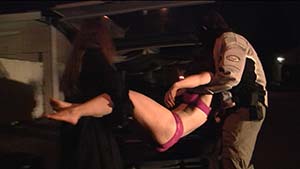 Mercenary spygirl Fury (ANDREA ROSU) has been captured by a rival organization, Parallax, and they are going to have their fun with her before they sell her to her enemies. Villainess Sans Soleil (NIXI) allows her two enforcers - hard punchers Bone Machine and Red Tiger - to get some payback on Fury for the beating she put on them in part one. She is also stripped to her underwear and jolted with voltage until she is limp. Then she is carried away, to be delivered to her enemies... Part 2 of 2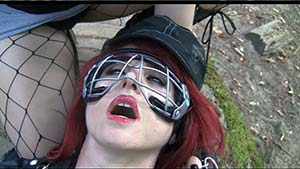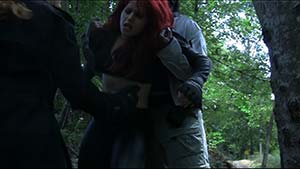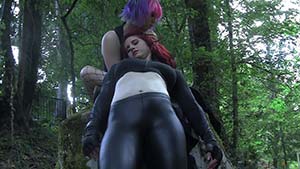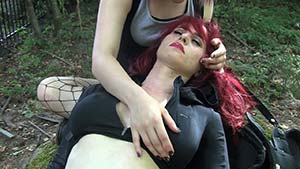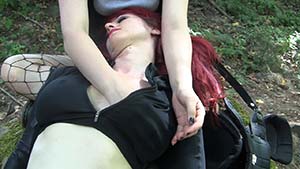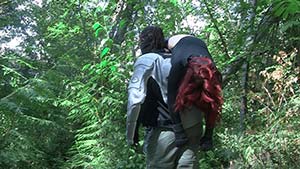 From FURY: PART ONE
Agent Fury (ANDREA ROSU) loses the battle against the agents of PARALLAX, and is heavily groped by Sans Soleil (NIXI). She is then beat down and carried over-the-shoulder to their hideout.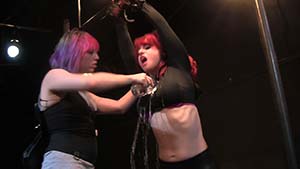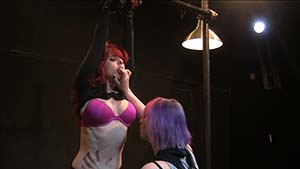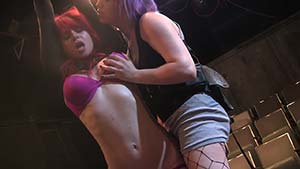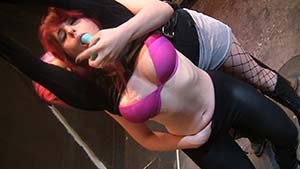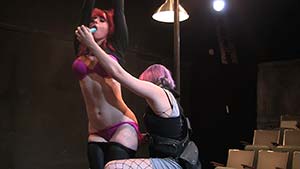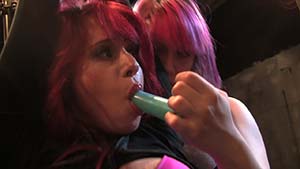 From FURY: PART ONE
Agent Fury (ANDREA ROSU) is the bound prisoner of Sans Soliel (NIXI), who seems very interested in taking full advantage of the situation. Nixi kisses Andrea, gropes her breasts and crotch, makes her suck a dildo, and forces her to orgasm with implied anal.